I mean, who wouldn't want to go to Nebraska on vacation, right?
Eric's sister, Laura, and her family moved to Lincoln a couple of years ago, and although we visited once for Thanksgiving when Tyler was just a tiny baboo, we hadn't been back to see the Stumpf's new house.  So we packed up the truck and headed out after work for the 7-hour drive.  We stopped once, in Kearney, so Tyler could visit his 72nd brewery, Thunderhead Brewing.  A brewery in the middle of rural Nebraska is exactly what you would expect:  the pizza wasn't bad and the girls were drinking some kind of purple cocktail instead of beer and there wasn't a diaper changing station.  We made it to Lincoln before midnight.
Saturday we woke up to much chillier weather than we had anticipated and headed to the Lincoln Zoo.  Wow!  We were amazed at how thoughtfully this tiny zoo was put together and marveled at all of the fun attractions for kids.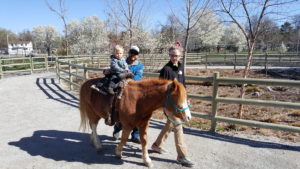 Side note:  when did our child grow big enough to ride a horse?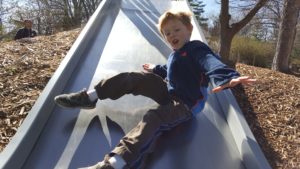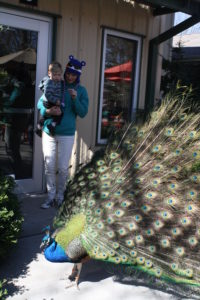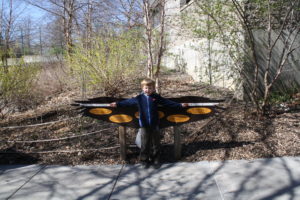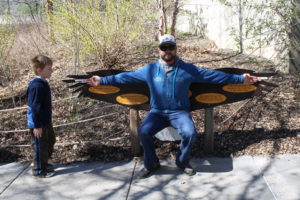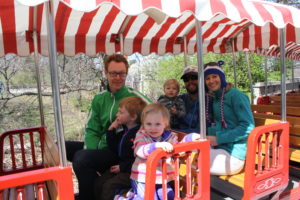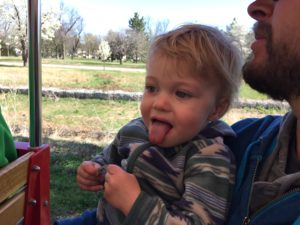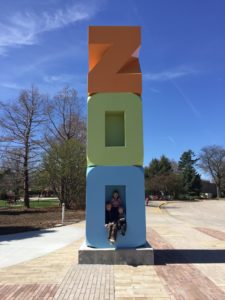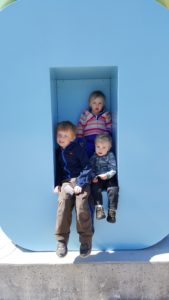 We ate some yummy sandwiches for lunch and headed home for naptime.  We had a big afternoon planned at a local winery, James Arthur Vineyards.
If you can imagine a brewery in rural Nebraska, now picture a winery outside of Lincoln. Did you conjure images of bedazzled aprons sporting catchy sayings like "Wine not?"  Can you just see the animal figurines made of wine corks?  Have you ever tasted Carlo Rossi? Yep, that about sums it up.  But the weather warmed up, the kids were having fun, and they gave us cheese, so we actually had a great time.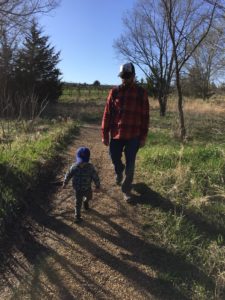 Sunday morning we went to the church that Andy works for, Christ Lutheran.  It was fun to see what a vibrant service they have, and Tyler loves going to church daycares.  When we got home, Laura declared it was time for an Easter Egg Hunt!  Even though Easter had been the week before, we wanted the kids to have fun together so we went out in the backyard and let them run wild in the sunshine.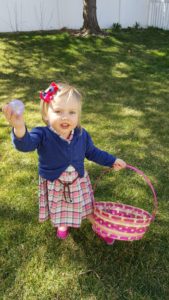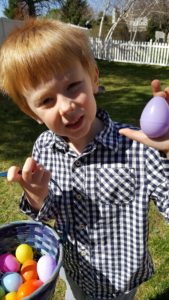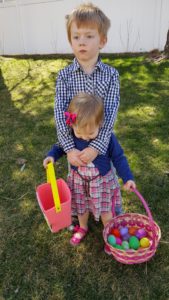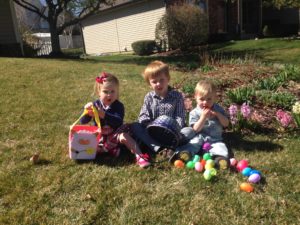 Tyler hammed it up for awhile.  Apparently wearing his plumber's one-piece outfit makes him feel extra silly, but I think it's so adorable I can't stand it so I make him wear it for special occasions.
Then we hit the amazing playground in an attempt to get the kids tired.  It didn't work.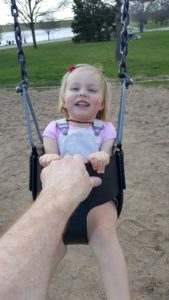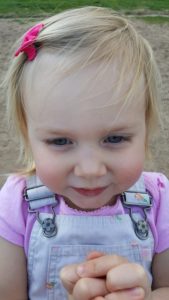 Our last stop was Ploughshare Brewing Co. in downtown Lincoln.  Very cool place with excellent beer, and they even gave us a broom so we could clean up our giant child-mess.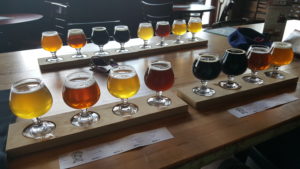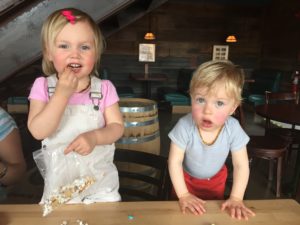 All in all we had a fantastic trip and can't wait to see these characters again in June. Thanks, Stumpfs!