I started showing a couple of weeks ago, right before my birthday.  Fortunately, it's winter, so it's been easy to hide underneath sweaters.  And God Bless leggings.  Fashion is on my side.  Here is a picture from Saturday, February 22nd.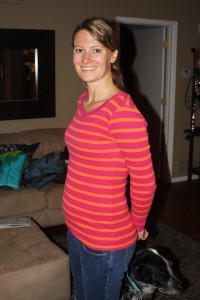 On Sunday, I could have sworn I was bigger than the day before.  Katie remarked, "Wow!  You're really carrying low!"  And today, Monday, it became completely obvious to complete strangers that I am totally and completely pregnant.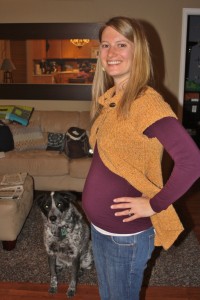 Could also be the box of Samoas a Girl Scout made me buy.