Three months.  12 weeks.  90 days.  Where did it go?  In a practical sense, how was Thanksgiving three months ago?  How was Christmas two months ago?   It seems like only yesterday.  The time is going too quickly with this little one.
Salem is a smiley three-month-old.  As much as we can remember, she's even smilier (is that a word?) than Tyler was.  Like many babies, mid-morning is a peaceful time for her, so I snapped her basket photos before church today. She was incredibly cooperative, and even Tyler wanted in on the action.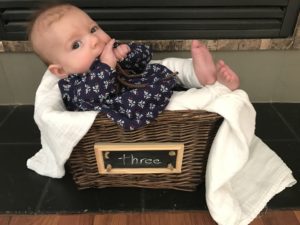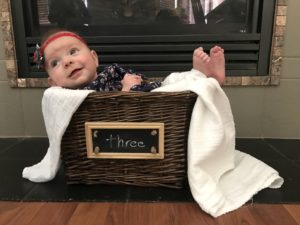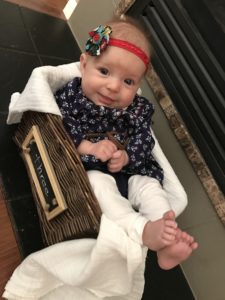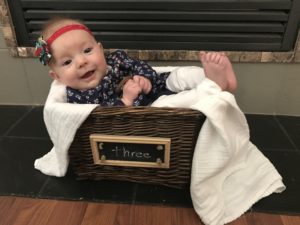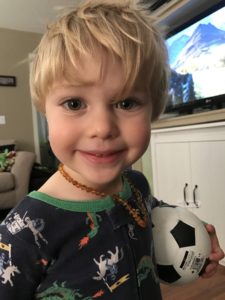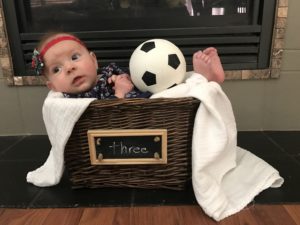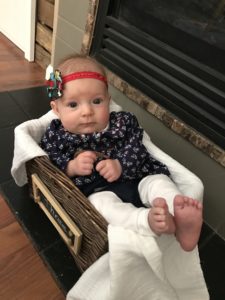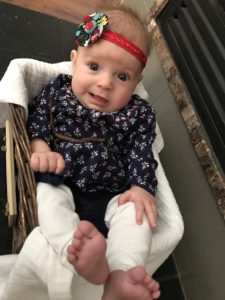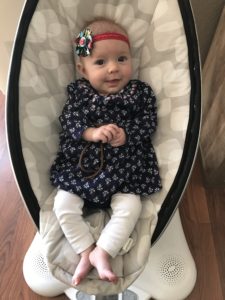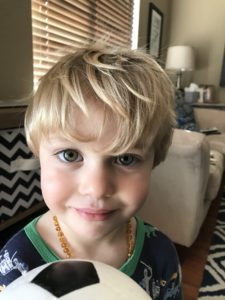 And in a wave of three-month-old maturity, Salem can suddenly keep a pacifier in her mouth.  Hurray!  Tyler never took one, so we have about 42 brand-new pacifiers that now might actually get used.
Thank you to Aunt Laura for the adorable owl hat and thank you to Laura Smith of RubyRedHandmade for the headband!