Remember a long time ago I posted a picture of Tyler's passport photo?  That was because we were supposed to go to Canada on a Holle Family Trip.  Here it is again because it's THAT good.  We went ahead and ordered a passport, because you never know.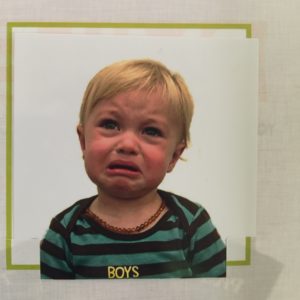 As it turns out, we changed the trip to Steamboat Springs.  We had two condos booked in early June, and we were prepared for it to snow…you never know, in the mountains.  But with classic "Holle Timing," we had a PERFECT week in Steamboat.  It was 80 and sunny every day and we had a blast.  It ended up being Grandma & Grandpa, Eric, Tyler (22 mos), and me, and Andy, Laura, Ethan (6) and Emma (26 mos).
Laura and I started the week off right with the Steamboat 10k.  I was 16 weeks pregnant and it was Laura's first 10k.  We were overcome with the scenery of the race and managed to run the whole thing…GO LAURA!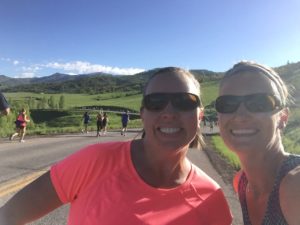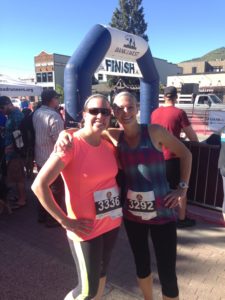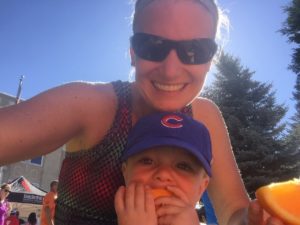 We enjoyed the area with hikes, walks, visiting breweries, checking out the local Botanic Gardens, playing mini-golf at our condo, burning ourselves at Strawberry Park Hot Springs, and of course, eating.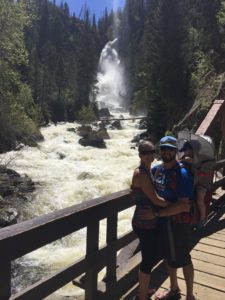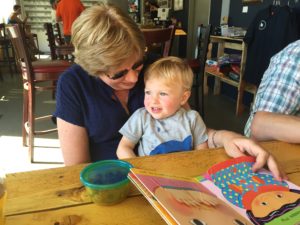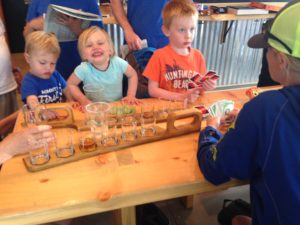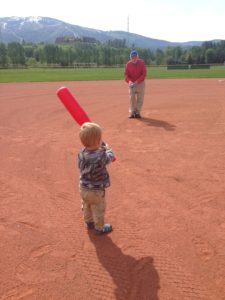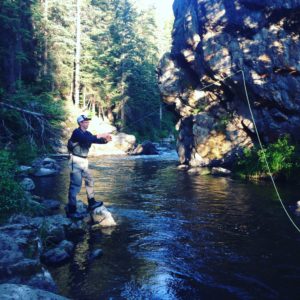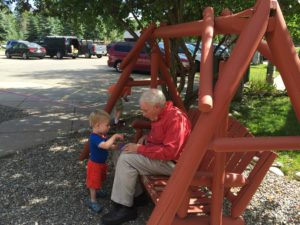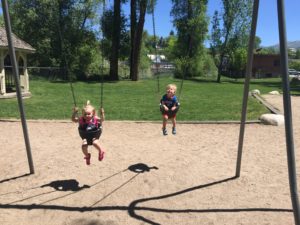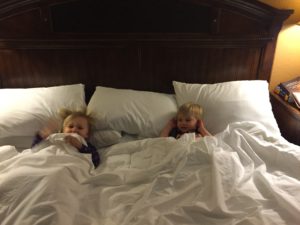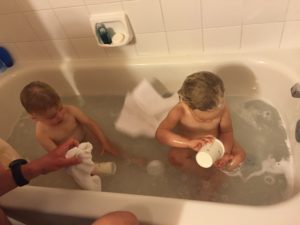 At the base of the ski area, there's a manmade creek/beach that the kids just adored.  We played there for hours.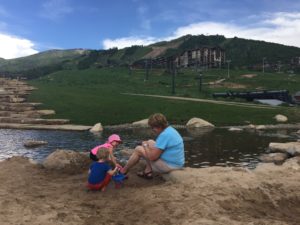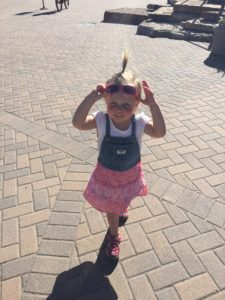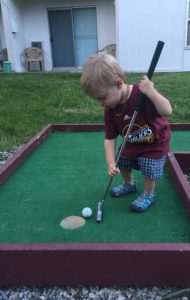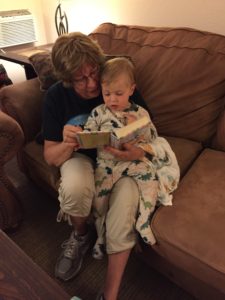 One day we ventured all the way out to Dinosaur National Monument.  It was a loooooong drive, but we got to see amazing fossils and check out Vernal Brewing Company.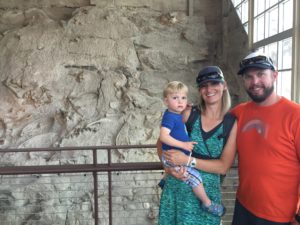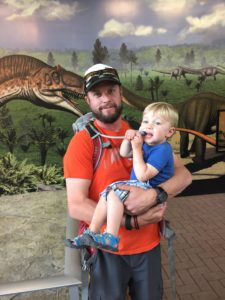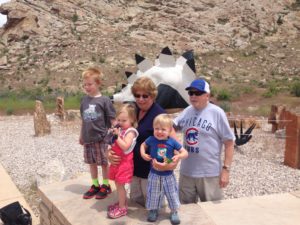 Ethan's birthday is in June and we got him a Stomp Rocket.  This is probably the best toy ever for a six-year-old who likes to shoot things and for whom you may want to use as target practice yourself.  Although it's fun to watch the foam rockets shoot as high up into the sky as possible, it's also amusing to angle the device so that the rockets shoot out–at trees, or the grill, or children.  Ethan is quite fast and managed to escape most attempts of adults trying to get him.  But he did get hit once or twice…it's a pretty hilarious game for your whole family.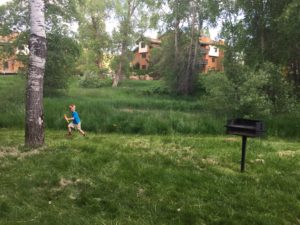 Near the end of our trip I convinced the non-seafaring Holles to rent a pontoon on Stagecoach Reservoir.  It was a gorgeous day and we cooked out on the grill on the boat. The kids loved playing captain and I loved working on my tan!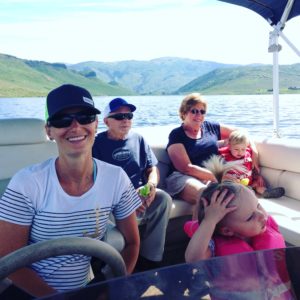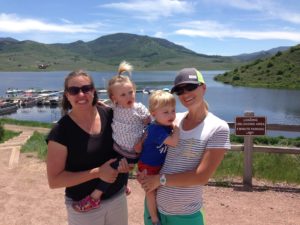 We also had to wait until Friday for the gondola to open so we could ride to the top of the mountain and check it out.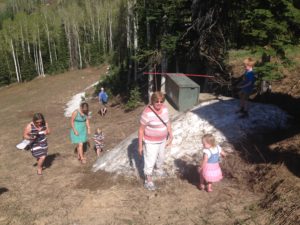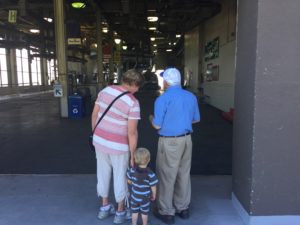 We missed Paul & Colleen on this trip, but we are sure there will be more.  Thanks for the condos, Grandma and Grandpa, and thanks everyone for the memories!