Eric and I are fortunate to have very flexible schedules with our jobs.  My school district gives us the whole week at Thanksgiving and Eric can take days off/work from home as needed.  So, we flew to Chicago on the redeye Monday night.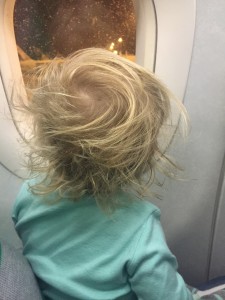 We enjoyed time with my brother and Heidi and our nephews, Everett and Judd.  The adults imbibed, the children frolicked, and Nana & Grandpa were exhausted.
On Tuesday, we visited a local indoor play area.  The boys LOVED it and it was so fun to see Tyler seem all grown up running around with older kids and showing no fear on slides and ladders.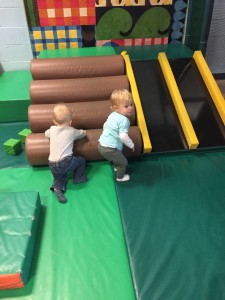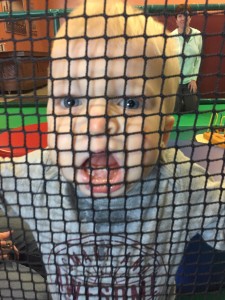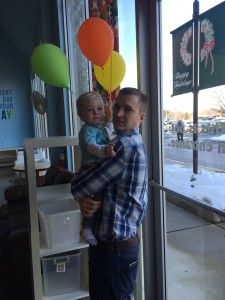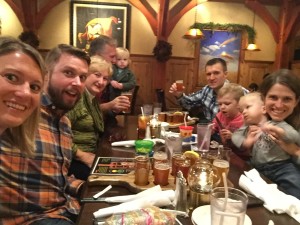 Nighttime is a hoot with 3 wound-up boys.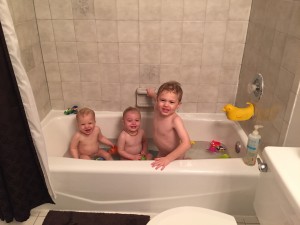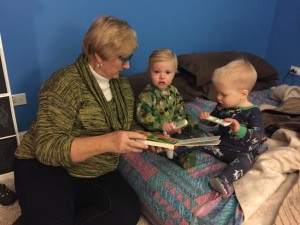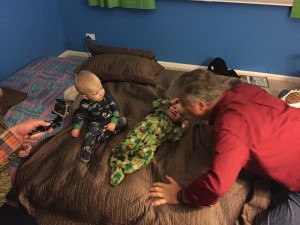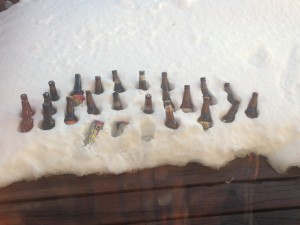 Wednesday we celebrated an unorthodox Thanksgiving!  Our flight was leaving Thursday afternoon (literally no cheaper time to fly–$59).  So, we cooked our dinner on Wednesday!  Heidi and I spent most of our time drinking wine in the kitchen slaving over side dishes while Nana & Grandpa and the daddies played with the boys.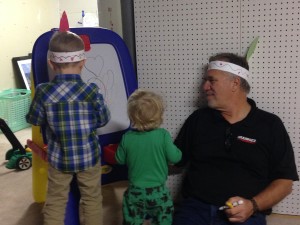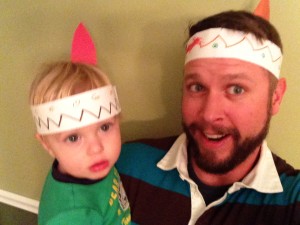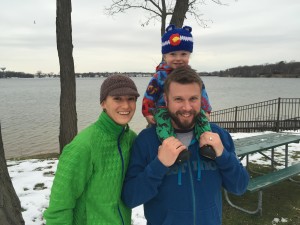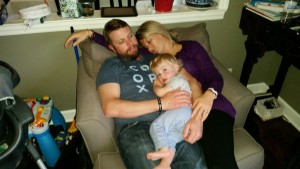 We had so much fun chasing after Everett, Judd, and Tyler.  Fortunately we didn't get too tired, because we had a Turkey Trot to do on Thanksgiving morning!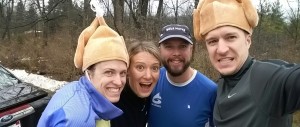 So glad we were able to all be together for the holiday.  Tyler is a mere 5 1/2 weeks older than Judd and we all look forward to them growing up together!