Now that the evenings are getting longer, the daffodils are pushing up, and we are on the brink of Spring Break…here's a long post about Tyler's first holiday season.  In case you were missing all things red velour.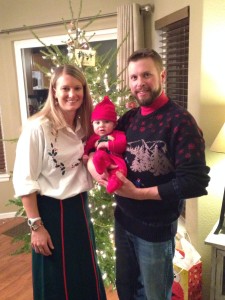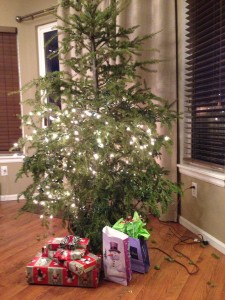 We traveled to Nana & Grandpa's house in Ohio, where my brother David, his wife Heidi, and their two sweet boys met us from Chicago.  Talk about a full house…but we had a blast!  Here are the grandkids attempting to fulfill Nana's dream of a holiday photo of her three boys.  Lots of credit is now given to the kind people at portrait studios who can actually make babies and toddlers cooperate/sit up/look at the camera.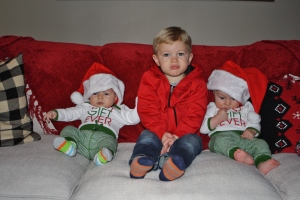 We opened gifts on Christmas morning in front of the impeccably decorated tree.  Nana & Grandpa went overboard for their grandbabies, as was to be expected.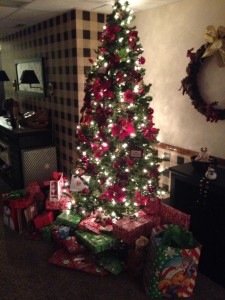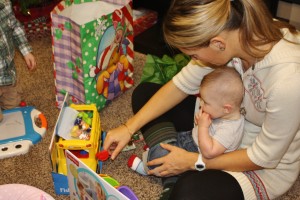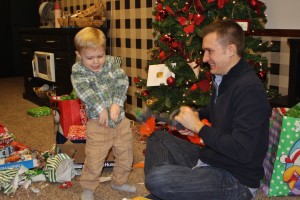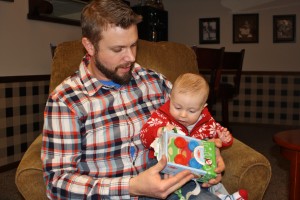 We enjoyed hanging out at home and gorging on treats and Great Lakes brews.  We also got out and about, including a snow-less, muddy field trip to the Metroparks.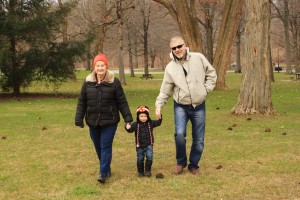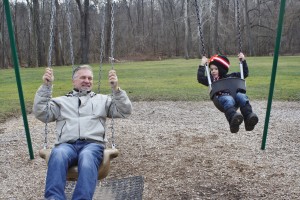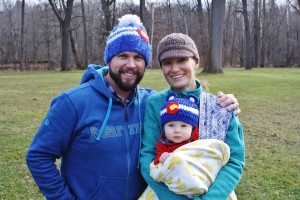 Eric and I get cabin fever pretty quickly, so we made an excursion down to Huntington Beach on a gloriously sunny day.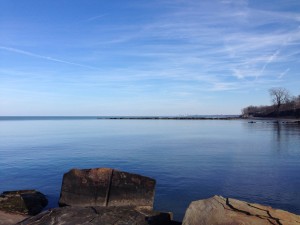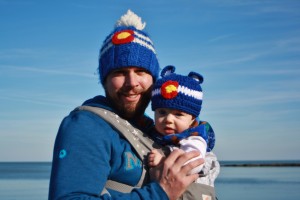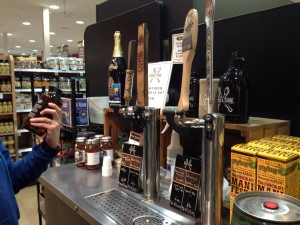 Tyler also got to see his twin buddies, Audrey & Brody.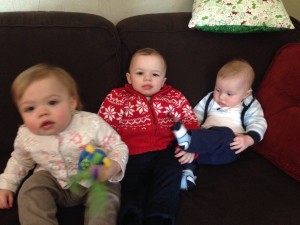 And no trip to Ohio is complete without breakfast at Bob Evans!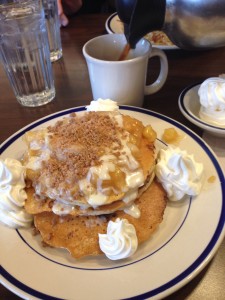 But the best part of being in Ohio for Christmas was spending time with family.  Tyler and Judd are a mere 5 weeks apart in age…this will only get more fun as they get older!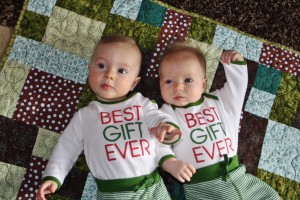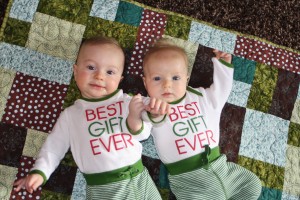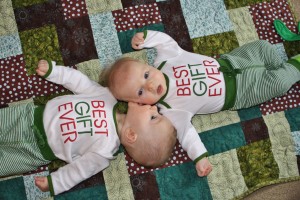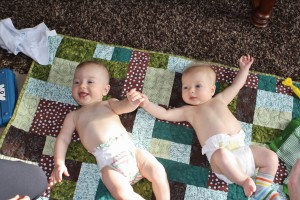 At age two and some change, Everett is the star of the show.  He is such a fun kid–he remembers everything (the magnifying glass in Grandpa's office!), loves books, and chats up a storm.  He always uses your name when he talks to you ("Will you play with me, Aunt Amy?) AND he's potty-trained.  Everett, you've set the bar rather high for Tyler and Judd!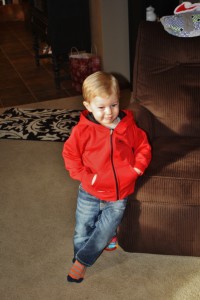 And we can't forget dear old Macie, who will be FIFTEEN in June.  She loves the boys, too.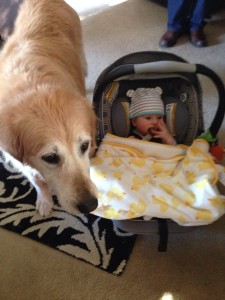 And now for one final dose of awwwwww…