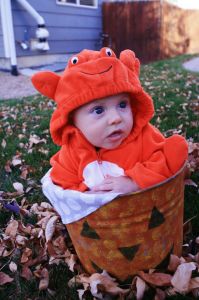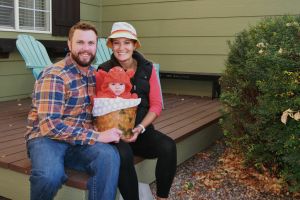 I was excited to find Tyler's first Halloween costume.  I knew I wanted one of those incredibly soft and incredibly adorable animal get-ups, and my mom and I found this crab at Carter's.  I love it.  He didn't mind wearing it at all and I think he was rather cozy.  We trick-or-treated at a few select neighborhood homes and then stayed in to give out candy and play euchre.  Obviously Tyler isn't playing euchre (yet!); we had our friends Meghan & Brad and their daughter Penelope over for pumpkin pasta and Halloween Oreos.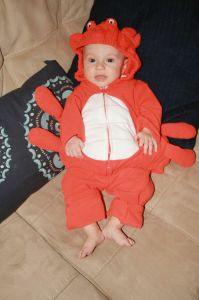 We didn't manage to make it to a pumpkin patch before Halloween (I know…).  But after church today, we stopped by Rock Creek Farms to snap some pumpkin patch photos. And we weren't the only family doing this!  On the plus side, we had the giant field almost to ourselves and it was still 70 degrees and sunny on November 2.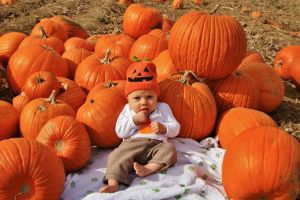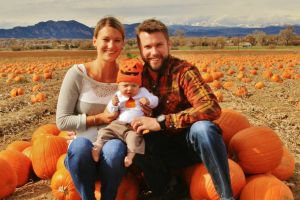 One last photo.  It just wouldn't be a holiday without a little spit-up!