I've been getting pretty consistent feedback that I'm big.
"You're not due until August? Really?!"
"Are you sure there's only one in there?"
"You're waddling!  Must be getting close!" (there will be a follow up post on this one…)
My doctor is on the other end of the spectrum, claiming that since I'm "so tall and skinny it just makes me look big."  She gets bonus points for her bedside manner, by the way.  At our 22 week ultrasound the technician mentioned Chandler has large feet, but in all other ways our baby is normally sized.  Here are a few photos of my belly!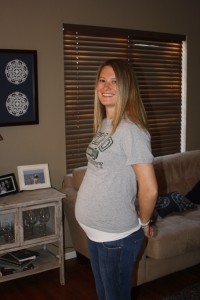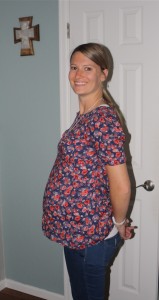 We had another doctor's appointment today.  Chandler is growing and all is well!