I just got back from Washington, where I was celebrating Jess' upcoming June nuptials at perhaps the most untraditional bachelorette party of all time.  We shopped Seattle on Sunday, and boarded a water taxi bound for Blakely Island on Monday, just the two of us.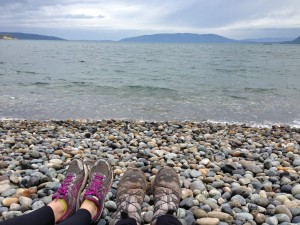 Blakely Island is pure Northwestern bliss.  Damp, chilly, scenic, rustic.  We stayed in a friend's cabin and hiked in the sun, cooked gourmet meals, and caught up on life, love, and the latest issues of Country Living.
Sidenote:  Do not mock the Country Living.  For all you people that like the way our house is decorated…Country Living is my guide!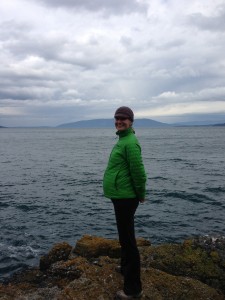 The baby thoroughly enjoyed the trip.  We're both getting bigger day by day, and we both feel superb.  I hope it stays this way so I can shop for a maternity matron of honor dress and heave myself down the aisle at 35 weeks at Gilbert Cellars in Yakima, WA.